Our ethos is to create a stimulating process for clients and staff alike, which leads to mutually rewarding relationships and optimum solutions
Directors Graeme Montgomery and Alan Irwin have over 40 years combined experience in architecture and design. We provide an engaging, enthusiastic and professional service by applying all our energy to the quality of the design with regard to our client's aspirations.
As Architects and Designers we work together alongside our clients throughout the life of any project, to achieve a balance of design distinction, functionality and commercial reality.
We aim to maximise the potential of every project in a sustainable manner, meeting budget and programme objectives.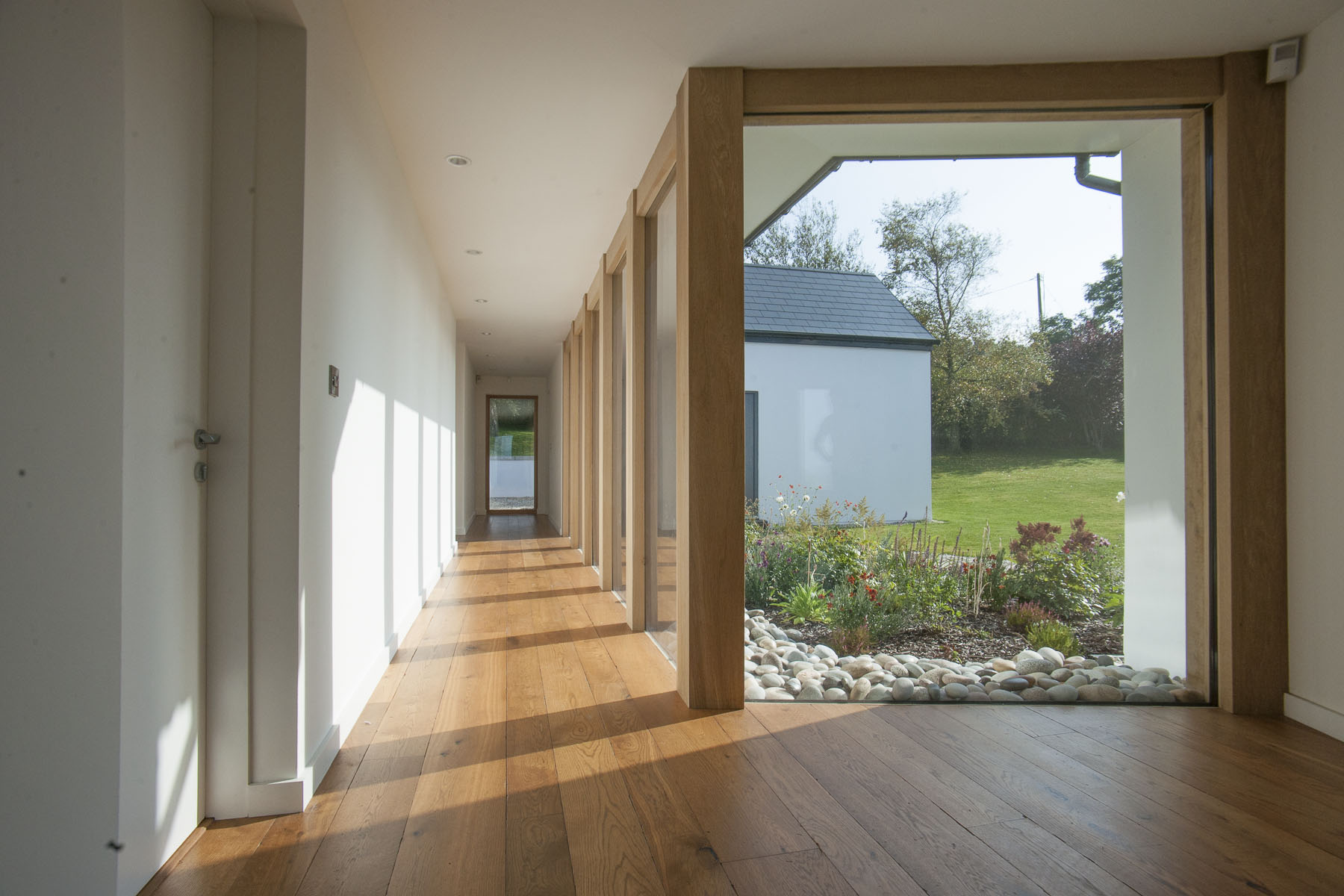 "Professional, efficient and personable - the ideal practice."
"So so pleased with everything. They have put my dreams on paper and helped to bring them to completion" Bespoke Home Client
"Montgomery Irwin Architects have excelled themselves in their role which has lead to Hiberina extending our network throughout Northern Ireland to Global players such as New York Stock Exchange, Tibus, Novosco and Amazon to name but a few. As a result of Montgomery Irwin's professionalism, approach, reliability and high quality of workmanship during Project kelvin, Hibernia will most definitely hire Montgomery Irwin Architects in all future projects and I would have no hesitation in recommending Montgomery Irwin Architects to anyone" Owen Maguire, Hibernia Atlantic - Project Kelvin . View the project
"We are absolutely delighted with the house which has exceeded all our expectations and we are settling in well. We can't thank you enough for all the help and advice you have given us throughout the whole project. Family and friends have all been very impressed with our new home and most complimentary about the design and wonderful living space" Bespoke Home Client
"Please be assured I will be delighted to recommend you and your firm to anyone looking for top quality architects practice for many years to come" Bespoke Home Client
"The design, colour scheme, lighting and flow of the shop is excellent. Using the information and ideas from previous jobs and moving with the current trends, this is without doubt the best to date. Again thank you for you expertise and patience. Looking forward to the next one!" McAtamney's Butchers . View the project
What we do really well
We carefully explore and understand our client's needs, integrating them with our experience, expertise and enthusiasm to meet and where possible exceed aspirations.
We excel in the delivery of high quality architecture, interior design and technical design, specialising in the following areas.
Places for Living
Bespoke Homes

Apartment Design

Residential Developments

House Extensions
Creative Workplaces
Office

Retail

Hospitality

Leisure

Medical & Dental Surgery

Interior Fit-Out

Commercial

Worship spaces
COASTAL DESIGN
We have extensive experience designing for coastal living and working
Services
We are chartered members of RIBA, CIAT and the British Assessment Bureau and strive to maintain the best professional service possible throughout all of our work and systems.
Generally each project involves a combination of the following services depending on scope, scale and complexity.
Feasibility Studies

Measured Surveys

Pre-Planning Consultancy

Condition Appraisals

Outline Proposals

Innovative Sketch Design

3D Visualisation

Planning Applications

Listed Building Consent

Detail Technical Design

Building Control Applications

Tender Procedures

Contract Administration

Interior Design

Commercial Fit-Out Design

Health & Safety Coordination

Expert Witness